Platform Features
Get all of the WordPress features you want with none of the hassle.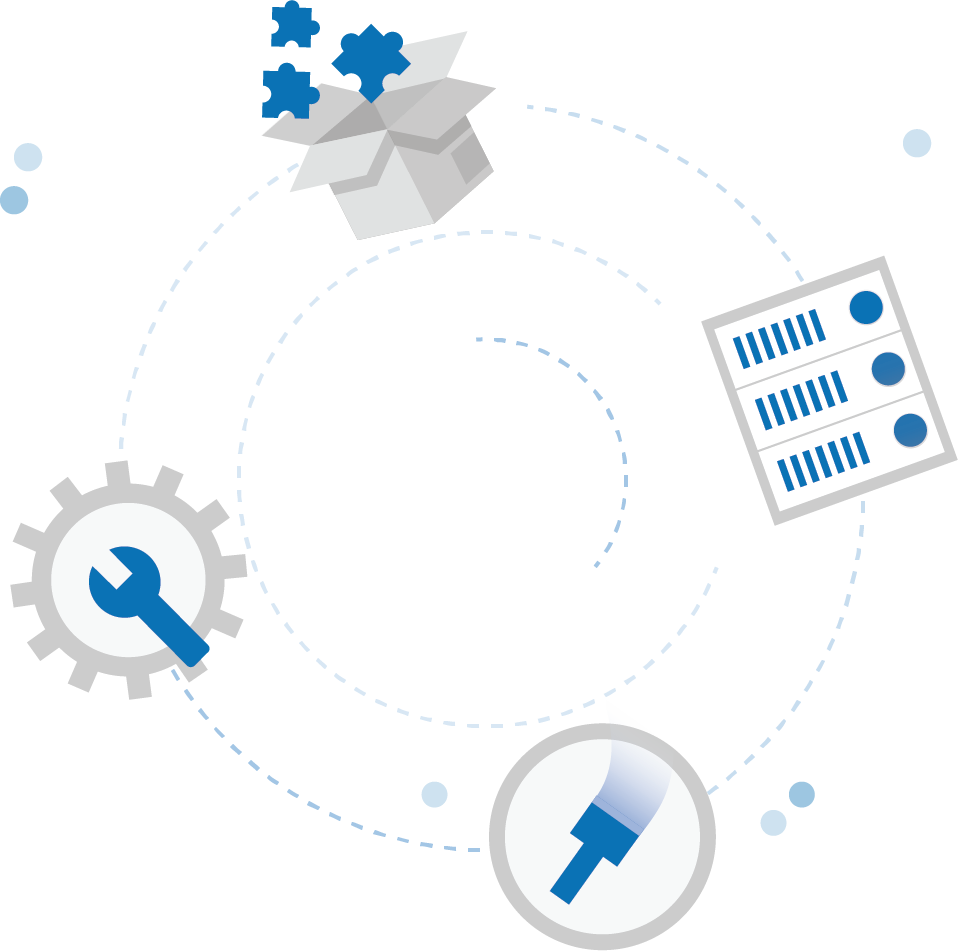 WordPress Websites
Fully-Hosted + Professional Theme + Prime Plugins + Support
OPTe Network is your single source solution for creating beautiful WordPress websites. In just one click you activate the four essentials needed to create professional, feature-rich, and most importantly, trouble-free websites for you or your clients.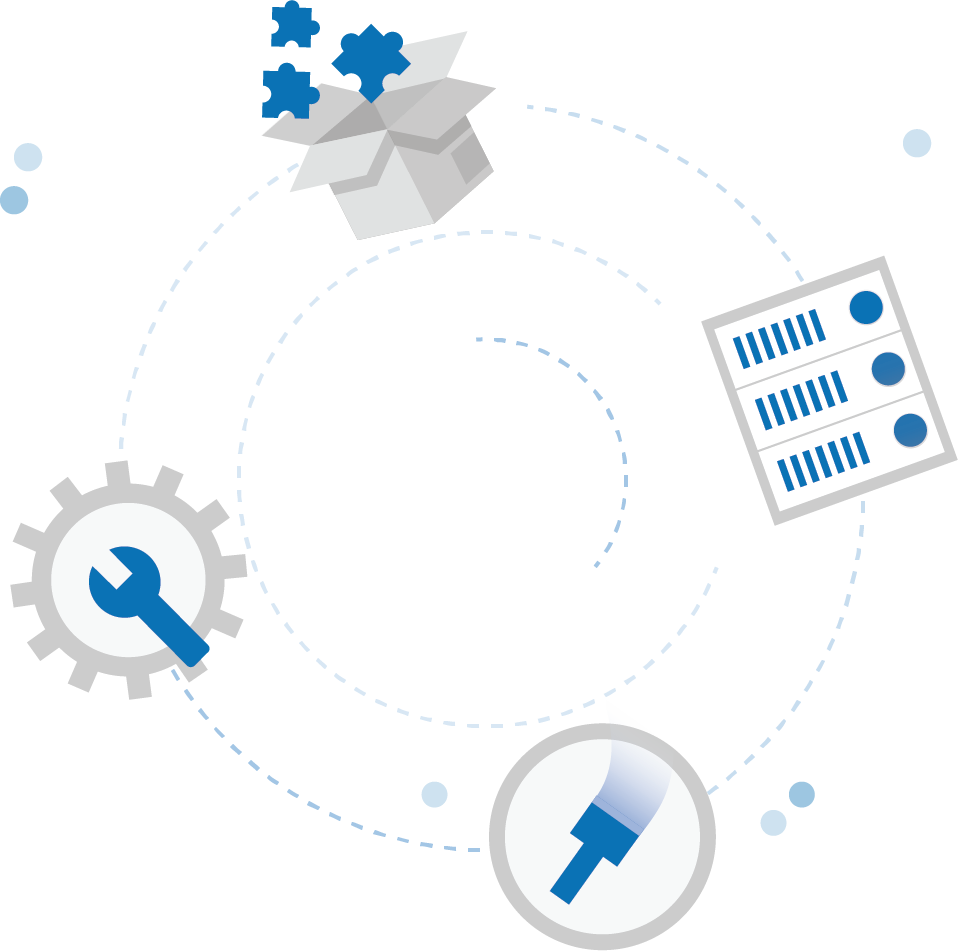 Visual Builder Theme & Prime Plugins
OPTe's built-in library includes the powerful Divi Visual Builder Theme and hundreds of curated plugins from the WP eco-system. We keep them all up to date and ensure compatibility for smooth running sites.
With over 100,000 options out there, information overload will drive anyone crazy. We continually source the best independent, pro version, and commercial plugins so you don't have to.
Are you a plugin or theme author? Join our Partner Affiliate Program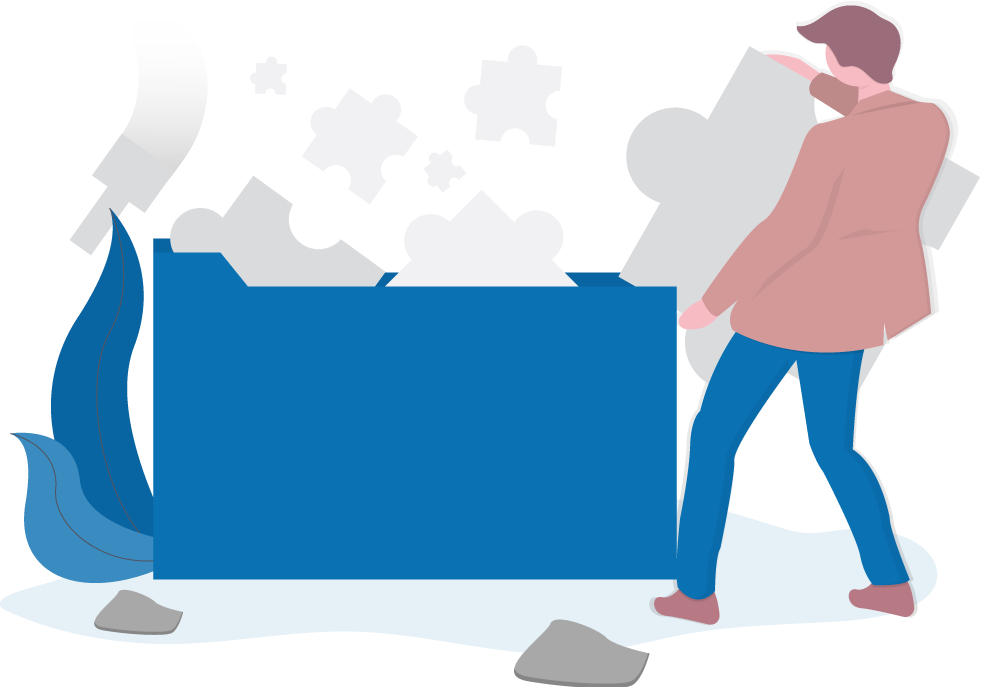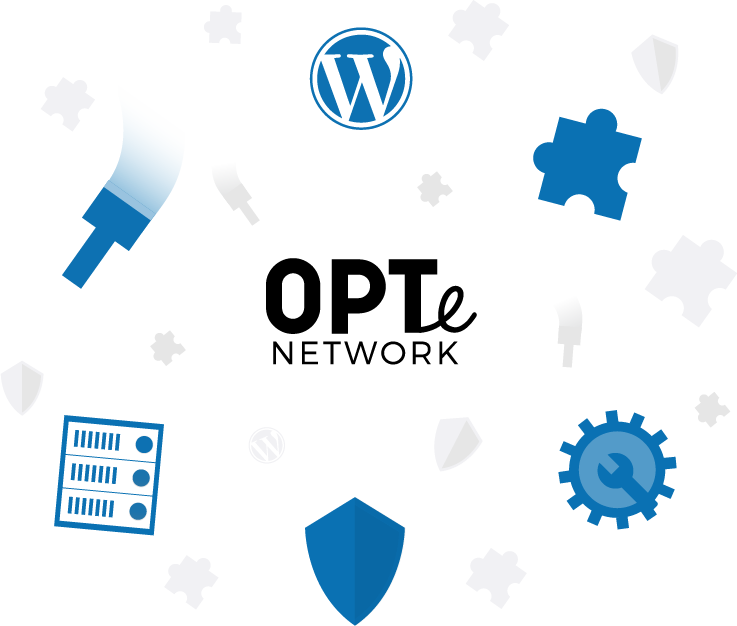 Everything You Need in One Place
Make your life easier by getting the best of WordPress in one place and at one price. On OPTe, you get to stop worrying about hosting and servers, plugin and theme subscriptions, and your site performance. Hey! Don't take our word for it. Try it out for yourself.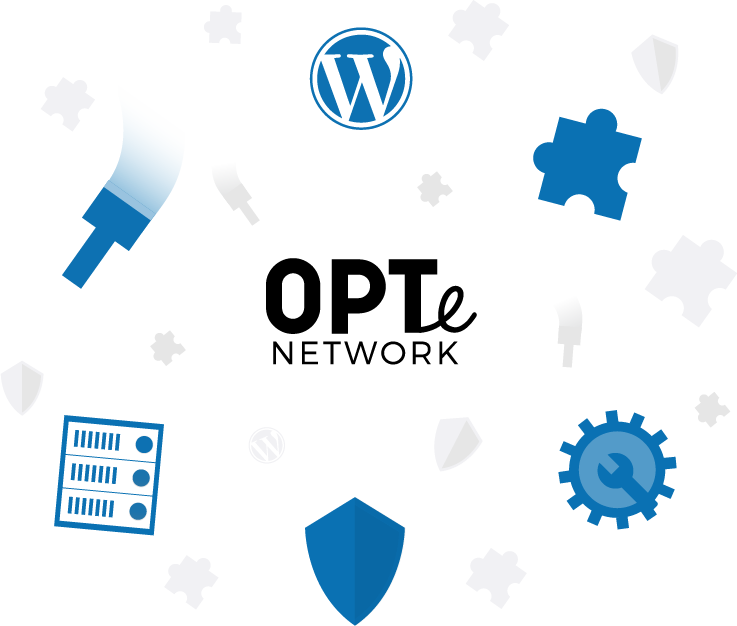 We've Got You Covered!
Maintenance-free WordPress websites with hundreds of plugins, themes, and pre-designed layouts right from your dashboard.
WordPress Websites
We're custom built to create beautiful websites online with the world's leading CMS, WordPress.
Enterprise Security & SSL
Enterprise WordPress and Cloudflare SSL certificates keep your websites safe and your visitors' information secure.
Smart Caching & Global Delivery
Enterprise-class server side caching technologies seamlessly connect to CloudFlare's free service with optimization tools such as a Content Delivery Network, script compression, SSL, and reverse caching.
Divi Visual Drag & Drop Theme
Easily build and customize your pages using the visual drag & drop website builder with any theme!
Pre-designed Layouts
Start your design with Divi layouts! Easy to customize and with something for everyone, you'll love how your site looks on OPTe.
Professional Themes
Choose from hundreds of premium WordPress themes straight from your admin dashboard!
Prime Plugins
Prime Library of the best free version, pro version, and commercial plugins, built-in. Everything you need to extend functionality to your site.
eCommerce Capabilities
OPTe + WP + WooCommerce makes it easy to create and manage the online store that you want.
Professional Support
The OPTe support team is available 24 hours a day, 7 days a week, via live chat and email.
Divi
Rocket Genius
Yoast
Elegant Themes
Jetpack
Imagely
CloudFlare
Jetpack
WooCommerce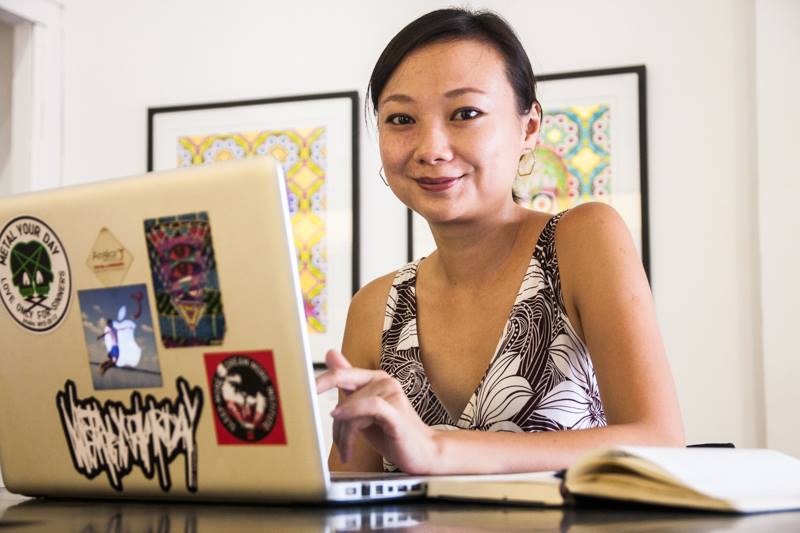 OPTe is perfect for me because I love WordPress, but struggled a lot with hosting and deciding what plugins to use or pay for.
What is OPTe Network?
OPTe Network
is a website hosting service that combines cutting edge building blocks: WP hosting, premium themes, top-rated plugins, & expert support, all at one low price.
Anyone can simply activate a new site online and start designing within minutes bypassing: technical learning requirements, sourcing themes and plugins, troubleshooting errors, and paying 3rd party subscription fees and ongoing maintenance. Cool huh?!
What if I need a plugin that is not in OPTe?
Not a problem, we actively maintain a fresh supply of powerful plugins for our customers. If you discover a plugin that you would like us to add, please let us know and we will add it to our collection or provide you with a better alternative. More
What if I want a theme that is not on OPTe?
OPTe's Theme Library includes hundreds of Professional Themes for you to activate on your DESIGNER or TRADER site. We maintain these themes network wide so you don't have to. If you want us to add a Theme that is not in our library, please send us a request.
If you're migrating over your website and your current theme is not on OPTe, perhaps it's time to upgrade to the Divi Theme on OPTe PERFORMER.
Do I still need a website maintenance plan?
Not a maintenance plan and optionally a service/care plan with your designer. Technical maintenance and supporting you if you get stuck, that's on us. Many businesses and people choose service plans as an extra layer of support which typically includes: page edits, plugin configurations, CSS adjustments, or other services by your designer.
Can I move my WordPress website to OPTe?
Can I create a site on any of the Platforms?
Yes. Your user account can access all OPTe's platforms and can create sites on any of them.
Do I need a caching plugin?
No and we purposely have left them out. OPTe utilizes enterprise-class server side caching technologies and performs optimally with CloudFlare. CloudFlare's free service provides additional optimization tools such as a Content Delivery Network, JS/CSS compression, SSL, and reverse caching.
Can I talk to support even if I'm not a current customer?
Of course! Visit our support page and select 'Pre-sales questions'.
Activate WordPress Online